Announcement Title: The D(eals) just got even LONGER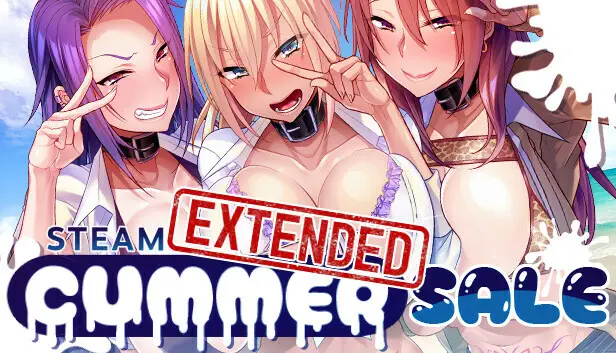 You thought we were done? We're just getting started! 👄
I hope you have stamina for Round 2, as the EXTENDED Steam Cummer Sale has just begun.
These waifus are wet, willing, and waiting for you! Demon queens desiring your dick domination, beach bound babes mesmerized by big boners, and wild free-for-all sex theme parks with more girls than you can shake your stick at! All this and more in the extension of our hottest sale of the summer!~
And don't forget our spicy special EXTENDED bundle with even more discounts, to keep the good times cumming!
https://store.steampowered.com/bundle/33587/Extended_Cummer_Sale_10/
---